Our tried-and-tested standard procedure has already been implemented successfully at a number of institutions.

In collaboration with Gesundheitszentrum Fricktal, a health care centre, we set up the referral processes using our IHE toolset. At the same time, we optimized the registration and reporting processes and identified the potential for standardizing and implementing internal and external referrals. The requirements for implementation and the specifications of the necessary systems and system boundaries were also reviewed. In doing so, we established that it would be beneficial for GZF to set up an external platform for directional and non-directional communication.
A multiphase procedural plan, including a time/cost estimate for implementation, has been drawn up for GZF based on these findings. In addition, GZF received planning support for IHE standards, services, interfaces and infrastructure.

Klinik Hirslanden, a hospital in Switzerland, was looking for a suitable platform to connect doctors affiliated with the hospital. The focus here was on developing a concept for electronic referrals and uploading documents and reports. Effective integration into existing practices was also achieved together with an external partner.
Using the IHE toolset, our analyses showed that the archiving system had to be checked for compatibility with IHE. Process optimization was also required for sending reports and document classification.

The IT infrastructure of Kantonsspital Baselland, a hospital in Switzerland, is to be enhanced with a communication platform designed to meet the requirements of eHealth Suisse both now and in the future. To that end, we analyzed the existing conditions using our IHE toolset.
Based on our analyses, we assessed various challenges with regard to adapting the infrastructure and reviewed them in order to develop a concept. We drew up a time/cost estimate for the introduction of a new communication platform and recommended the implementation of additional system components.

We developed a care provider portal for Swisscom, providing support with the integration of the portal into Health Connect's peripheral systems. Health Connect is the top standard-compliant hub for various directional and non-directional communication processes within the healthcare sector. Furthermore, we took responsibility for the system-wide requirements engineering activities and the development, sprint and capacity planning of the entire Health Connect platform.
Thanks to this project, we are able to provide in-depth expertise on the functionality, structure, ongoing state of development and complexity of the Health Connect platform.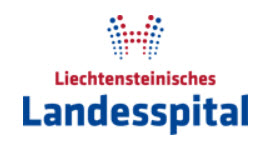 In collaboration with Swisscom, we developed concepts for the University Hospital of Bern (Inselspital) and Liechtenstein National Hospital, which are required for basic installation in order to implement the Health Connect platform.
The challenges of the Health Connect platform in conjunction with customer-specific implementation became apparent during this process.

Using our GAP analysis, the hospital Stadtspital Waid was able to check IHE compatibility of its systems, infrastructure and interfaces for directional and non-directional communication. Our findings demonstrated the necessity of expanding the hospital's systems so that they may be integrated into the Health Connect platform of XAD.
Thanks to this analysis, Stadtspital Waid is now in a position to adapt its systems to the IHE standard or Health Connect platform on a step-by-step basis prior to integration into XAD. This will also have a positive impact on future budget planning, as Stadtspital Waid is now able to adapt the systems concerned in good time according to requirements.