As a leading Swiss software company, we support our customers worldwide with trend-setting products and custom software. We cover the entire IT service lifecycle, from strategy to implementation and operation. Our balanced combination of cutting-edge technology and proven standards ensures investment security, from large-scale projects to innovative start-ups. Our 500 employees have one common goal: to help our customers reach their digital business targets.
The Netcetera Group – a well coordinated network
In the last 20 years, we have also grown as a Group. Founded in 1996 by five study colleagues, the international holding company today includes the companies Braingroup, Cognism, D1 Solutions, Nexperts, Procentric, Rhumbnet and SwissWallet, which complement our services. And whenever necessary, we also call on proven professionals from our extensive network in the IT scene.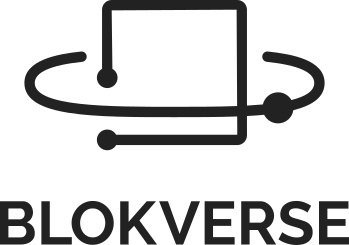 Blokverse is a Netcetera spin-off founded to bring the DLT based platform Attainr to the market. Attainr is a secure, full-fledged platform to manage digital education credentials. It addresses the challenges in the field of education with the merits of decentralization: secure, tamper-proof creation and issuance of digital credentials which then can be easily verified by the relying parties.
Find more information at: blokverse.com

Braingroup digitizes your world of advisory: Braingroup is leading in the digital transformation of advisory and sales processes.
With Omnium, Braingroup sets new standards in the digital advisory support for banks, insurances and health insurances. Omnium is based on a strict omni-channel strategy and enables bi-directional communication between customer portal (self-service advisory), face-to-face advisory (counseling interview) and expert advisory.
Find more information at: braingroup.ch

Cognism goes beyond company and contact data. We deliver your operational needs with industry leading data. In addition, we apply machine learning to your anonymized data to find fresh opportunities through our dynamic buyer persona discovery delivering next generation customer insights.
Find more information at: cognism.com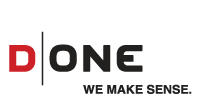 Business Intelligence: D|ONE helps give decision-makers a sound basis for their decisions. Their solutions for business intelligence, data warehousing and predictive analytics make essential business data available – on time, user friendly, in the right context and in a suitable form. D|ONE takes an integrated approach, combining technological competence with business expertise.
Find more information at: d1-solutions.com

Nexperts is a leading provider of mobile contactless solutions. The company has profound experience and expertise in bringing NFC applications to mobile platforms such as Android and iPhone. Solutions from Nexperts are used by banks, retailers and mobile operators.
Find more information at: nexperts.com

ProCentric is a technology-independent IT service provider, who consistently designs and implements BPM-based individual software with an experienced team of specialists for innovative companies.
Find more information at: procentric.ch


Rhumbnet is a leading IT service company that supports its customers and partners in the GCC region in the inevitable trend of digital transformation. Based in Abu Dhabi, UAE, the company brings the ideal blend of regional culture with the state-of-the-art products and services.
Find more information at: rhumbnet.ae
Together with the Aduno Group and Swisscard we founded in 2016 a joint venture for the development and operation of digital payment solutions.
SwissWallet is a digital wallet where the consumer can centrally store their credit cards and manage and use them with just one single password.
Find more information at: swisswallet.ch