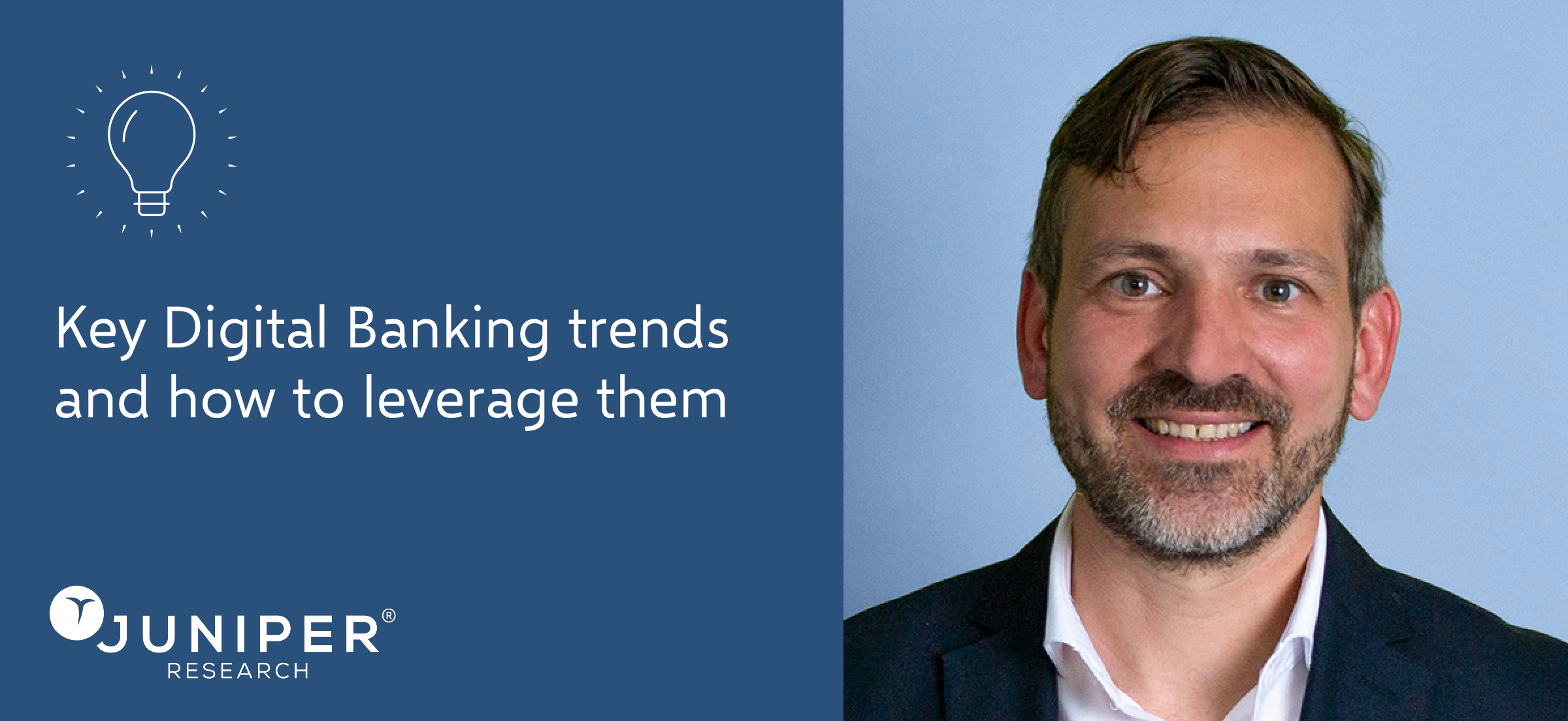 1. What do you see as the key trends in Digital Banking at the moment?
I perceive two key dimensions that are crucial in the realm of Digital Banking. The first pertains to trending topics that shape the industry, while the second revolves around the solutions and platforms employed to enable these trends. On the trail of trending topics, I observe several prevailing ones including sustainability, segment-specific banking, digital financial advisory, digital identity, instant payment cryptocurrencies, CBDC and open banking/finance, to name a few. I personally am very interested in the concept of segment-specific banking, as traditionally, banking interfaces such as mobile apps or eBanking portals have been designed with a single interface intended to cater to multiple customer groups. However, this approach fails to acknowledge the diverse needs and preferences of distinct customer segments. The functional requirements, usability expectations, and overall experiences sought by an 18-year-old customer interested in online shopping vastly differ from those of a 38-year-old customer focused on savings, or a 58 year-old customer with investment interests. Addressing the unique needs of various customer segments, including private banking, retail customers, or any group or segment, requires an adaptable solution. Rather than developing separate apps for each group, the key lies in leveraging a solution that can flexibly adapt to different requirements.
2. Do you see that this is reflected in Netcetera's digital banking offering, and how are Netcetera's products being shaped by those two streams?
What we do connects the market trends via the enablers with the demands and preferences of our customers. We are committed to developing an open and flexible solution comprising modular components that empower customers to customise and create their own functionalities. Our customers do not need to settle in any way for the sake of cost or time to market; we proactively adapt and tailor our modular solution to meet each customer's specific requirements. We take pride in our ability to engineer and innovate in response to market trends, inviting our customers to embark on this transformative journey with us. Our ultimate objective is to meet and surpass market expectations, delivering solutions that cater precisely to their needs and exceed their aspirations.
3. Last year, you won the prestige Platinum Award from Junipers Future Digital Awards for Fintech & Payments for the ToPay Mobile Wallet and Gold for Click to Pay (CtP). Would you tell our readers more about your solution?
Our ToPay Mobile Wallet is an all-encompassing mobile banking solution tailored specifically for card-centric customers, which integrates a comprehensive suite of features that address the diverse needs of card issuers. Our solution stands out in the market due to its exceptional completeness and forward-thinking approach, which has been recognised by Juniper Research. As a card issuer, we have everything you need readily available, and our comprehensive suite of functionalities includes essential features such as 3DS support, Digital Wallet Provisioning (inc. Apple Pay, Google Pay, Click to Pay), sensitive details display (PAN, CVC), card management (PIN modification, address changes, card limits and blocking/unblocking), and more. Moreover, we go beyond the basics by offering transaction enrichment and even CO2 tracking capabilities, providing you with a comprehensive and forward-thinking solution, and we continuously strive for progress by incorporating functionalities that are not only essential today but also anticipate future needs and requirements. One of these is Click-to-Pay, with which a bank or a card issuer can empower their customers to securely enable their payment cards for the card scheme standard Click-to-Pay with just a few clicks. It simplifies the process of provisioning payment cards by eliminating the need to manually enter card details. The users can select the 'click to pay' option with that easily and securely checking out in a digital world without entering card numbers or other sensitive information. With ToPay Mobile Wallet, we deliver a highly modern and cutting-edge platform, providing card issuers with a holistic solution that meets every requirement. It's also flexible and modular, with ready-made components that the customer can pick and choose from to create their unique customer experience.
4. Can you consider other characteristics or topics that make you stand out from your competitors?
We, as Netcetera, take pride in our uniqueness as the sole provider in the market, offering a comprehensive product solution with all the necessary functionality for card issuers. In contrast, our competitors typically offer either rigid ready-made monolithic solutions that limit customer flexibility or expensive custom-built options. We understand that some customers may prefer to start with a smaller set of modules and swiftly enter the market, and we can deliver this while our customers benefit from the fast time to market and reduced costs, making it an advantageous choice for introducing new offerings. With a team of 100 dedicated domain experts, we can offer valuable insights based on vast experience, sharing best practices, and proposing optimal approaches. Instead of requiring extensive training, our team can already jump in with specialised advice, enabling us to deliver superior solutions faster. We go beyond just programming and implementation as we think about the end user's every need during UX/UI design and native app development. That ultimately allows our customers to leverage the full business value of our solutions.
5. Looking forward to the future, what part of Netcetera's Digital Banking offering are you most excited about and why? How would you like to see your products making an impact in the future?
In response to emerging market trends, where of course AI is one of them, we are actively developing new modules focused on addressing fraud-related issues. One prevalent concern is the occurrence of app takeovers facilitated by phishing and social engineering techniques. Fraudsters employ these methods to deceive customers, gaining access to their sensitive information and manipulating them into performing actions on their behalf, often under the false pretence of being their bank. While a vast majority of targets remain unaffected, a significant number fall victim to these tactics. They may unknowingly disclose personal information, including their name, password, and even OTP (One-time Password) received via SMS, disregarding the bank's warnings against sharing such details. Fraudsters' persuasive approach, impersonating bank representatives, further convinces customers to comply. To mitigate this risk, we have implemented preventive measures within our modules. These solutions aim to reduce the likelihood of such fraudulent activities or limit their impact, ensuring the security of our customers' information and enhancing their overall protection.
This is a module, which, of course, I'm super excited about, but it is important to highlight that our efforts extend beyond this module. We place significant emphasis on sustainability and accessibility as well. These areas play a pivotal role in shaping the future of society, particularly in the digital world. As we move forward, the digital landscape will increasingly influence how societies function, making it imperative to prioritise sustainability and accessibility in digital payment solutions. By focusing on these aspects, we aim to contribute to a more inclusive and environmentally conscious future, aligning with the evolving needs of our customers and their users.
To access the full interview, click here to read it on the Juniper website: https://www.juniperresearch.com/whitepapers/future-of-digital-banking-interview-with-netcetera