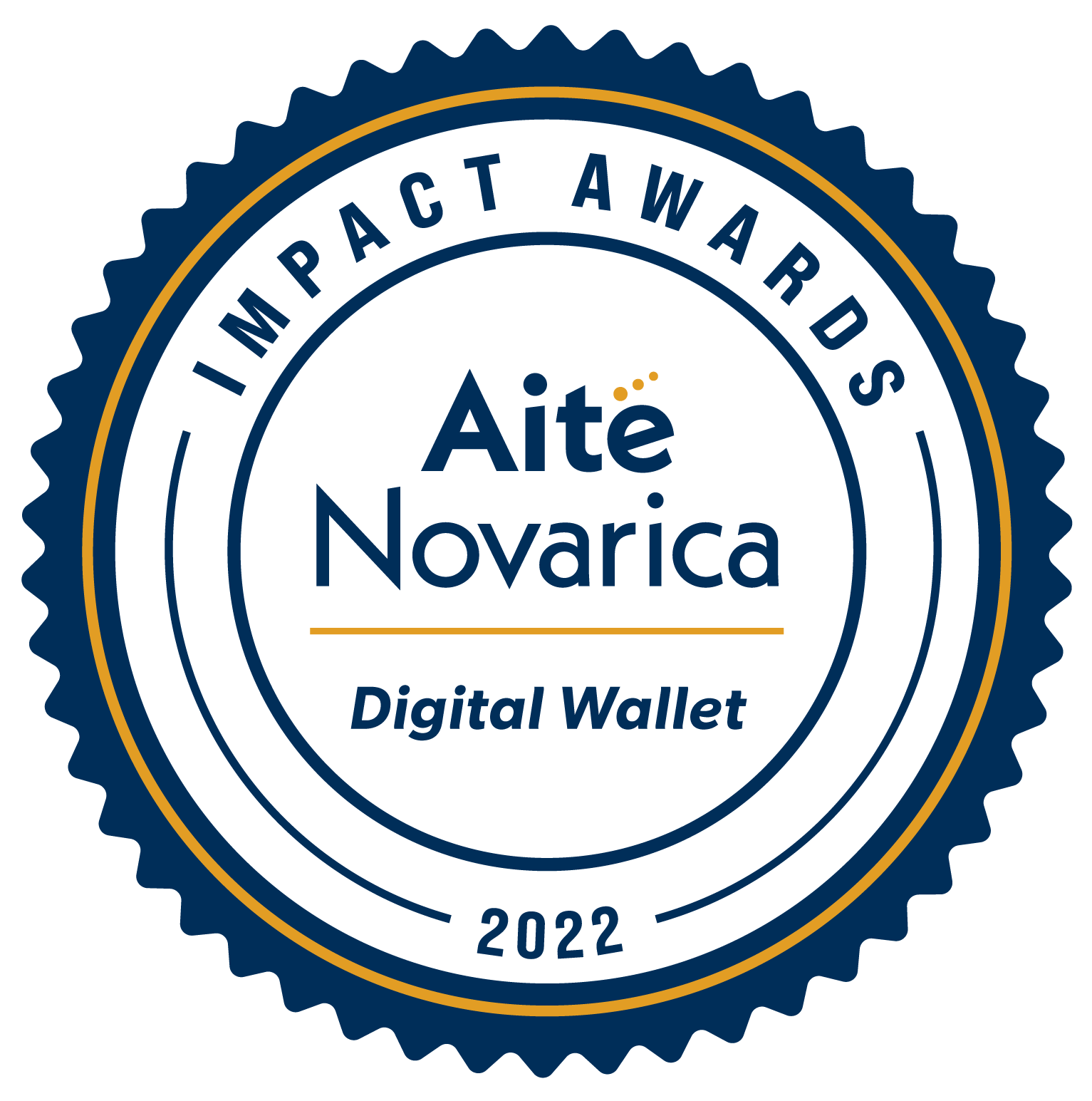 Netcetera has been recognized as an industry leader in Aite-Novarica Group's annual awards program, the Digital Wallet Impact award, under the value-added services category. This year's award presentation of the best-in-class digital wallet providers happened during the Mobile Payment Conference, MPC22, in Boston, USA. The awards recognize and honor innovation achieved by financial institutions leveraging technology to surpass the status quo.
Netcetera won the award for its ToPay Mobile Wallet, a mobile app including all necessary functions for issuing, using, and managing debit, credit, and prepaid cards. The company enables customers with its ToPay Mobile Wallet and Click to Pay Push Provisioning to enroll to Click to Pay (CtP) securely and easily directly from the issuer app. This enables Secure Remote Commerce (SRC) for issuers and their customers globally. There is no need to enter card data or addresses manually, which creates a totally new experience in the enrolment process. CtP Push Provisioning is an easy way to add every payment card to the CtP wallet. Netcetera's solution is highly flexible and highly configurable with respect to specific requirements of issuers, merchants, and payment service providers, as well as of the card networks. As an associate of EMVCo® since 2016, Netcetera engages early with new trends and aims to achieve the best customer experience within its product portfolio.
In its fourth year, the Digital Wallet Impact Awards program honors industry leaders that identify and implement the following: new products, capabilities, and levels of automation and effectiveness that remove friction and add value to the consumer and merchant commerce experience. They are the pathfinders in the digital payment space.
The award winners and finalists were selected based on the following criteria:
Level of innovation and competitive advantage
Market need
Impact on customer experience
Impact on customer operational efficiency
Level of new revenue opportunity for the financial institution
Impact on customer retention/new customer attraction
Level of scalability across the customer base
Future roadmap
"The term 'digital wallet' continues to evolve within the financial technology industry as the various types of value and 'items' one can hold in a secure digital state, including driver's licenses, vaccination cards, and NFTs, become more diverse," says Stewart Watterson, Strategic Advisor at Aite-Novarica Group. "The firms we recognize are the leaders in this space, and they are helping to redefine the category," he adds.
The winners were selected by a global panel of independent experts on digital payments and wallets. Identifying an Aite-Novarica Group award winner or finalist is not an endorsement by Aite-Novarica Group of any vendor, product, or service.

Note:
EMV® is a registered trademark in the U.S. and other countries and an unregistered trademark elsewhere. The EMV trademark is owned by EMVCo, LLC.