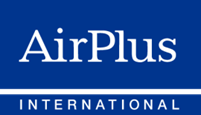 Company Info
AirPlus International, subsidiary of Deutsche Lufthansa, is an international provider of business travel management solutions. They offer customers the possibility to track their travel expenses digitally, no matter where they go or which registered card they use. AirPlus simplifies the daily management of business travel and other purchasing services in 49,000 companies worldwide.
The challenge
In 2020, AirPlus needed an all-in-one wallet app to allow their customers to use their corporate cards online and track their expenses.
The solution
Netcetera already had a solution at hand with the ToPay Mobile Wallet. Our engineers worked to adapt the app to customer specifications, allowing users to have a clear overview of transactions, quick approval of purchases with one tap and using it as an offline solution. The app also offers convenient 3D-Secure transaction authentication when paying with stored cards.