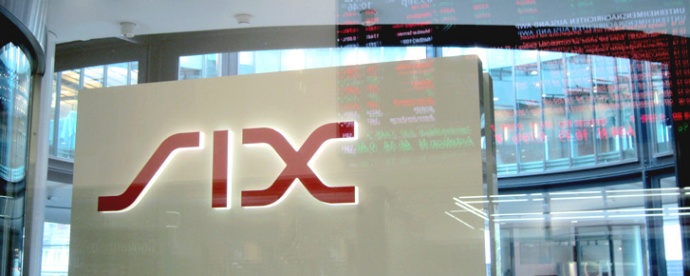 In collaboration with strategic IT partner Netcetera, SIX is now launching the new generation euroSIC, to be followed in 2016 by the launch of SIC.
SIX enables efficient, economical and real-time worldwide access to payment transactions in the euro market and the Swiss financial economy. SIX operates the SIC interbank payment system (in Swiss francs) on behalf and under the supervision of the Swiss National Bank, as well as the euroSIC system for euro payments on behalf of the Swiss finance sector. Since April 2012 a joint team with extensive experience and professional expertise in the finance sector has been working on the new SIC4 IT architecture, which serves both systems. The first to go live was euroSIC on 16 April 2015, replacing its COBOL language predecessor. A year later, payments in Swiss francs with the new SIC4 platform will augment the existing euro payment capability. This complex custom system, which handles funds transfers between more than 300 banks, is the creation of 20 SIX developers and 12 Netcetera software specialists.
New architecture meets extremely high demands
This major project for interbank payment settlement imposes very high demands on quality, availability and security. The methodology is structured accordingly, and suitable preparation time is provided for the individual project phases, such as development and testing.
The developers implemented a new architecture from the ground up. The Java-based software meets stringent demands for technology, finance standards, functionality and compliance. The new SIC4 payment settlement platform is designed to be flexible enough to allow future standards to be implemented quickly and economically. The new software processes over 50,000 payments daily, with a monthly volume exceeding EUR 600 billion euros.
A nine-month test phase with the participating banks preceded the launch. For weeks on end payments were settled in parallel on the old and new platforms so that even the smallest differences could be detected and corrected. A long test duration compared to other software projects was chosen to ensure absolute reliability and quality.
The successful commissioning of the new euroSIC system is a major milestone for the project team. Now they are working on the Swiss franc payment system of the future – SIC – which will process 100 times the volume of euroSIC. SIC has the same new architecture as euroSIC and will be launched in April 2016.
Based on this successful collaboration with international allure, SIX and Netcetera are already planning other similar projects. For instance, Netcetera will be involved in the phasing out of existing SIX systems for direct debit transactions and electronic invoices.