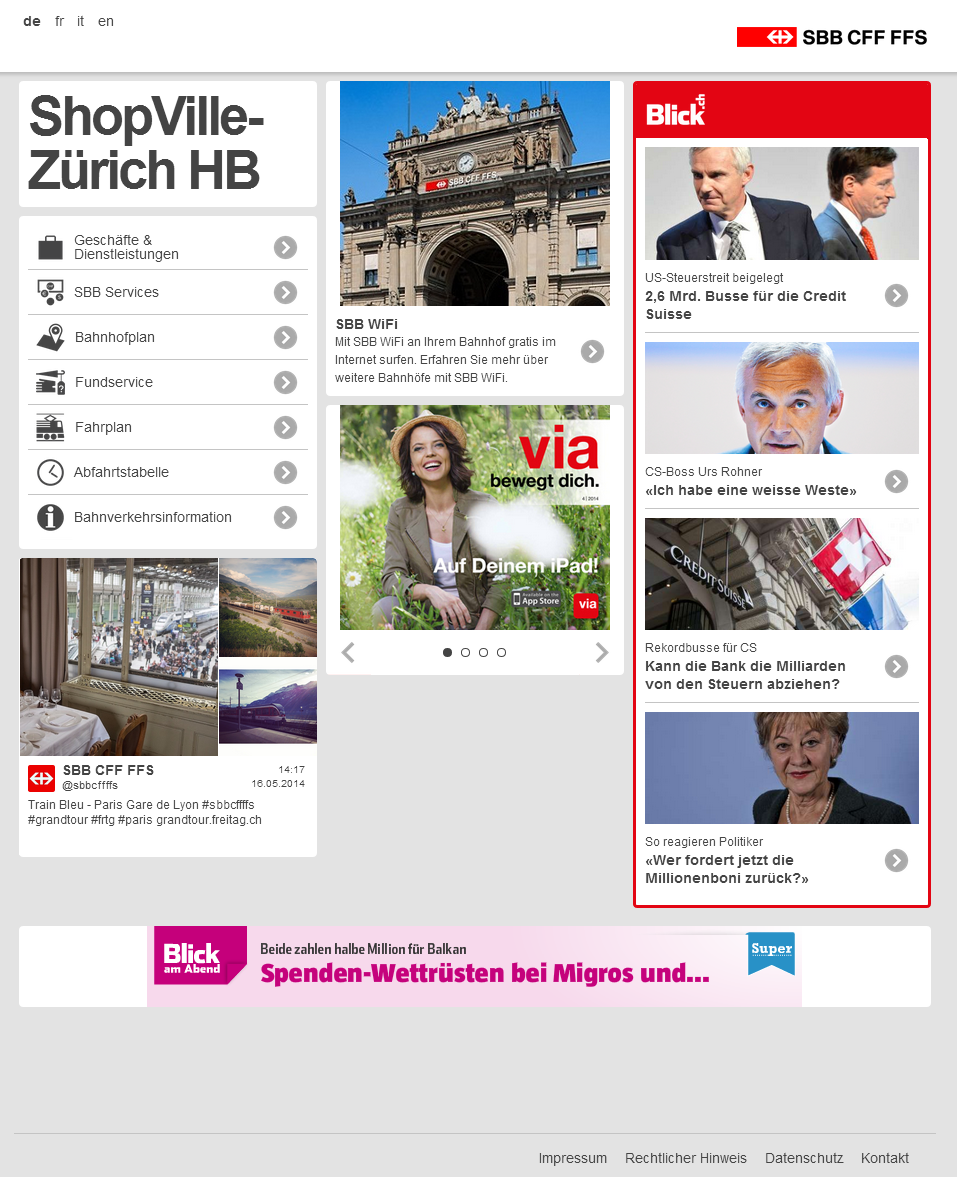 SBB WiFi is SBB's response to the growing demand for free Internet access. The rollout has progressed rapidly since the launch at 25 stations in September 2013. The service will be available at the 31 largest stations by the end of 2014. By the end of 2015, 100 stations are scheduled to be equipped with SBB WiFi. As the prime contractor, Netcetera is responsible for the project management and the architecture of the landing page. Design and technical implementation are handled by Nothing Interactive.
Along with Internet access, the SBB WiFi landing page offers shortcuts to other useful content, such as train service and station information, timetables, current departures and arrivals, lost & found, information on shops in the station, and a newsfeed with current news from publisher Ringier. The landing page has been consistently implemented with responsive design for device-independent presentation optimized to the actual screen size.
SBB WiFi Landing page Gets Even Better
Netcetera and Nothing Interactive are expanding the functional scope of the landing page for WLAN, effective from 21 May 2014. A new feature is the newsfeed from L'Hebdo when French-language display is selected. With the German-language newsfeed, Blick automatically switches the content to Blick am Abend with evening news in the early afternoon. Brandalizzer from Futurecom provides entertaining pictures of SBB customers, such as Instagram snapshots. Businesses and SBB use Mobile Coupon from xsmart to promote their specials and to help bargain hunters score good deals. For example, users can load discount coupons to their smartphones or tablets or send them by e-mail, e.g. for printout. All coupons, either directly on the smartphone or as printouts, can be redeemed at the point of sale of the selected company.