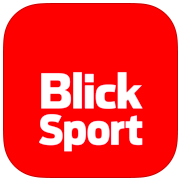 The new smartphone app replaces the four different previous apps of the Blick Group. It offers playing schedules, news, live ticker, free live streams and more in one single application.
So far, sport fans had to get their information from four different specific sport apps: soccer, skiing, hockey and tennis. Netcetera developed the Blick Sport App that consolidates the functionalities of the four apps in one. Additionally, it offers information about Formula 1, handball, cycling and Moto GP, which the Blick Group can now manage for one single app.
The app can be personalized with favorite teams, displays national and international leagues and delivers updates to games with a live ticker. Sports fans can individually manage push functions and watch sports events via live stream for free. A video center, social sharing functionalities, statistics, playing schedules and tables complete the user-friendly app.
The Blick Sport App is available in the app stores for free download for iOS and Android devices.