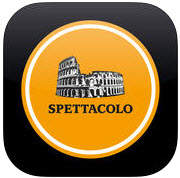 Customers can now easily and quickly order coffee in advance at every Spettacolo branch with the app developed by Netcetera. In addition, the app allows them to determine the pick-up time and to pay with their smartphone.
From a cappuccino and Bundt cake to focaccia and light, medium or dark roasted coffee – you can order it all from Spettacolo. Together with Spettacolo, Netcetera has developed the first coffee-ordering app in Switzerland, which customers can use to quickly and easily order ahead of time with just a few clicks. The points of sale are equipped with tablets that can be used to process an order. Customers can pay using the app and pick up their order without waiting in line. As of now, the app can be downloaded free of charge from the App Store and Google Play Store.
Anyone who would like to order at a Spettacolo shop as they always have can pay without cash at the counter using the prepaid account on the app. You can quickly and easily top up your account in a Spettacolo store using cash or a debit or credit card.
With this app, Spettacolo is responding to its mobile customers who are always on the go. For example, the Spettacolo app makes it possible, even when you are short on time or have a short lunch break, to quickly and easily preorder coffee, drinks and food and pick them up without having to wait. The app also responds to the customer's wish to pay without cash. Beacon technology makes paying with a mobile phone secure and fast – with iOS or Android. The new technology will also be used in the future for other projects within the Valora Group.