We are bringing closer our fellow Netceterian's journeys.
Check out what Elena Faller and Elena Tanaskoska have to say about project management.
They share personal views on their professional experience in the following interview.
What was the turning point in your career to become a Project Manager;
Faller: I was able to get my first insights into project management while I was still at school. My first contact with project management in the working world was when I worked as a Project Manager. Through this job, I saw what it means to work as a project manager, and it was exactly what I wanted. Since then, I have been fascinated by this field and this profession, as it brings new challenges every day and no two days are the same. You have to deal with a wide variety of challenges daily, and take on responsibilities that are not always easy.
Nevertheless, I find it exciting to work with different people and to bring a project to success with them, as well as to grow as a team.
Tanaskoska: With a technical university diploma – in mathematics, and subsequent training in actuarial science, I started my career in the finance industry – the pension system, which was under significant reform and restructuring at the time. The reform itself was a large project and after working some time as an analyst, I naturally took responsibility for grouping skilled workers into teams, constructing and instituting teams' plans, and facilitating the execution of all tasks, having in mind the big picture and the goals at the same time. From that point on, in all companies that I worked for – in different industries (finance or IT), regardless of my job title, I always worked on managing projects – small or large-scaled, since that was the area I felt drowned to – my strengths among others being planning, organization, facilitation, motivation, solving issues, managing different stakeholders, and driving the team to achieve its goals.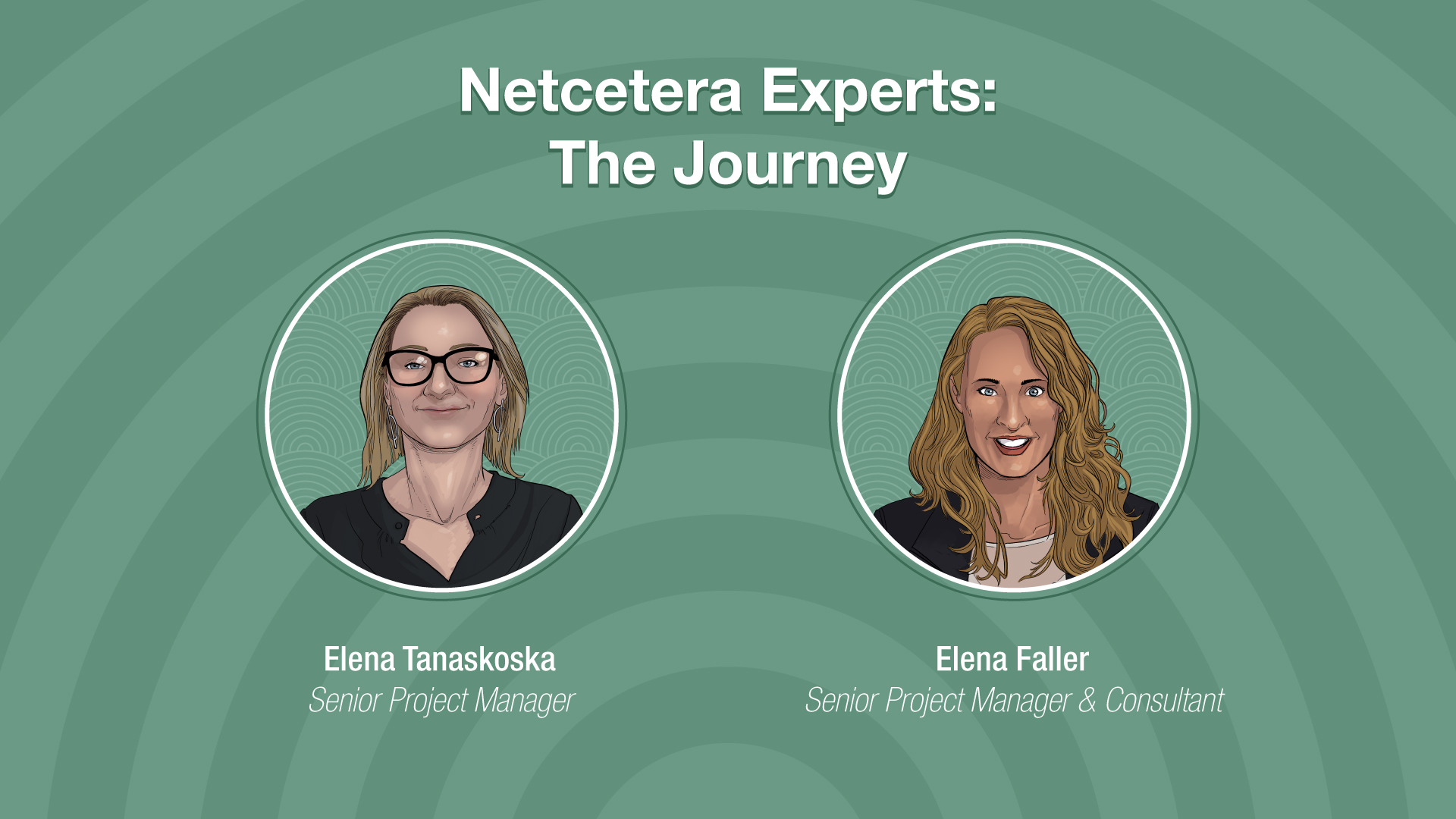 How can a Project manager grow within Netcetera?
Faller: There is a complete transfer of project responsibility to Project Managers – there is no micromanagement. Many challenging projects and customers. With involvement and support in sales activities (meetings with potential customers, advice on questions, etc.) Scope for improvement within the team as well as outside the team, and of course an education budget – you can use this to further your education as a Project Manager.
Tanaskoska: Based on my personal experience, Netcetera offers various opportunities for growth in the Project Manager role.
One can work at Netcetera as a Project Manager on bespoke software development projects, internal projects, integration projects in various business domains, but also as scrum masters and other roles as defined in agile or scaled agile (SAFe) framework: Program Managers, Release Train Engineers, Release Engineers, etc.
Netcetera offers possibilities for continuous professional development by organizing and/or supporting different training, both in-house or organized by external organizations, and trainers offering project management certifications in various methodologies and frameworks. Additionally, while working as a Project Manager in Netcetera, one always has a pool of senior Project Managers to consult with or learn from.
I've been with Netcetera for almost 2 years, and I've already grown as a Project Manager. I started as a Project Lead on integration projects and about 3 months ago I've started another position: Release Train Engineer for the Agile Release Train for one of our Value Streams.
What opportunities does the Project Manager role offer?
Faller: While working as a project manager one develops responsibility, learns about different cultures, builds relationships with interesting customers, and faces everyday tech changes.
Tanaskoska: A Project manager works on different software development projects, and integration projects in various business domains, but one also can function as a scrum master, Program Manager, Release Train Engineers, and Release Engineer following the SAFe framework… it's never boring! 😊